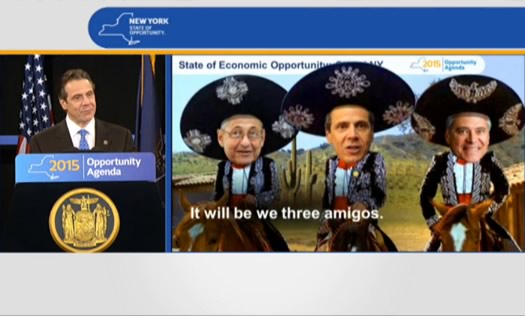 I recently penned an opinion piece questioning whether or not New Yorkers should be bound by laws forged in corruption. Some in government and law think my proposal is heretical. What say you?
Bound By Laws Forged in Corruption
by Michael Benjamin
"In the Olympics and pro cycling, athletes suspected of cheating, i.e., using performance-enhancing drugs, are investigated and, if found guilty, are stripped of their medals and championship titles. In New York, however, convicted corrupt lawmakers keep their pensions and the residents are left living with the laws they enacted.
This year's stunning arrests of former top legislative leaders Sheldon Silver and Dean Skelos seem to indicate something insidious and corrosive was afoot. The scope of the indictments have caused me to seriously question allowing the laws they championed, negotiated and steered into enactment to remain legally binding on the people of New York." [Read more
here
]